Urquhart Tool Shop Sale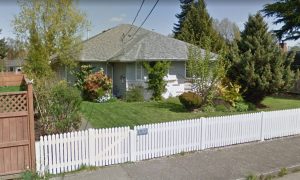 The quantity of photos may be small, but you get the big picture; this is a quality tool sale that will have you power-tripping in a whole new way to get the job done – and that's a whole lot of motivation.
770a Urquhart Ave, Courtenay (off 5th near Willemar near Lake Trail Rd)
Google Map |  Facebook Event |  Facebook Album  |  Youtube Video
Fri, May 3 (10am-6pm) Sat, May 4 (10am-4pm)
---
This 2-day sale features partially items from the residence, but mainly the tools of every trade from automotive to construction to hobbyist to landscaper and woodworker. Plus, a few outdoor hobby items for lazy days fishing on the lake, TRAXing through the trails, practicing your green thumb skills or power camping. Besides what you see in the gallery, more items labelled 'no longer needed' will be added, and you know how that goes: more surprise finds to haggle price over.
Featured Items
NOTE: We go to painstaking lengths to provide thorough descriptions and in many cases we provide links to featured items. Please take the time to view the descriptions and gallery.
Power, Yard & Hand Tools

SNO-TEK 20-inch snow blower (near new condition)
DELTA drill press
RYOBI table saw
YARDWORKS gas-powered generator
MASTERCRAFT bench grinder
SKIL angle grinder
Troy Bilt gas CHAIN SAW
Gas weed wacker
Moving dolly
Great assortment of small power tools
Hand tools & shop supplies galore

Boating, Biking, Gardening, Utilitarian

Fiberglass dory
Johnson outboard motor
Fishing & camping gear
TRAX mountain bike
Stylish wooden garden bench
Planters, arbours, potting supplies
General household items
Additional surprise items revealed at sale
Debit-Visa-Mastercard
Our galleries are now hosted on social media platforms & embedded here…please share widely.
Facebook Still Gallery
Click on any image to open slideshow in Facebook and share photos with your friends.
Youtube Video Gallery
Open in full screen for larger view…slow down video by clicking on the gear icon & adjusting the speed or drag red progress button to quickly scan through images.